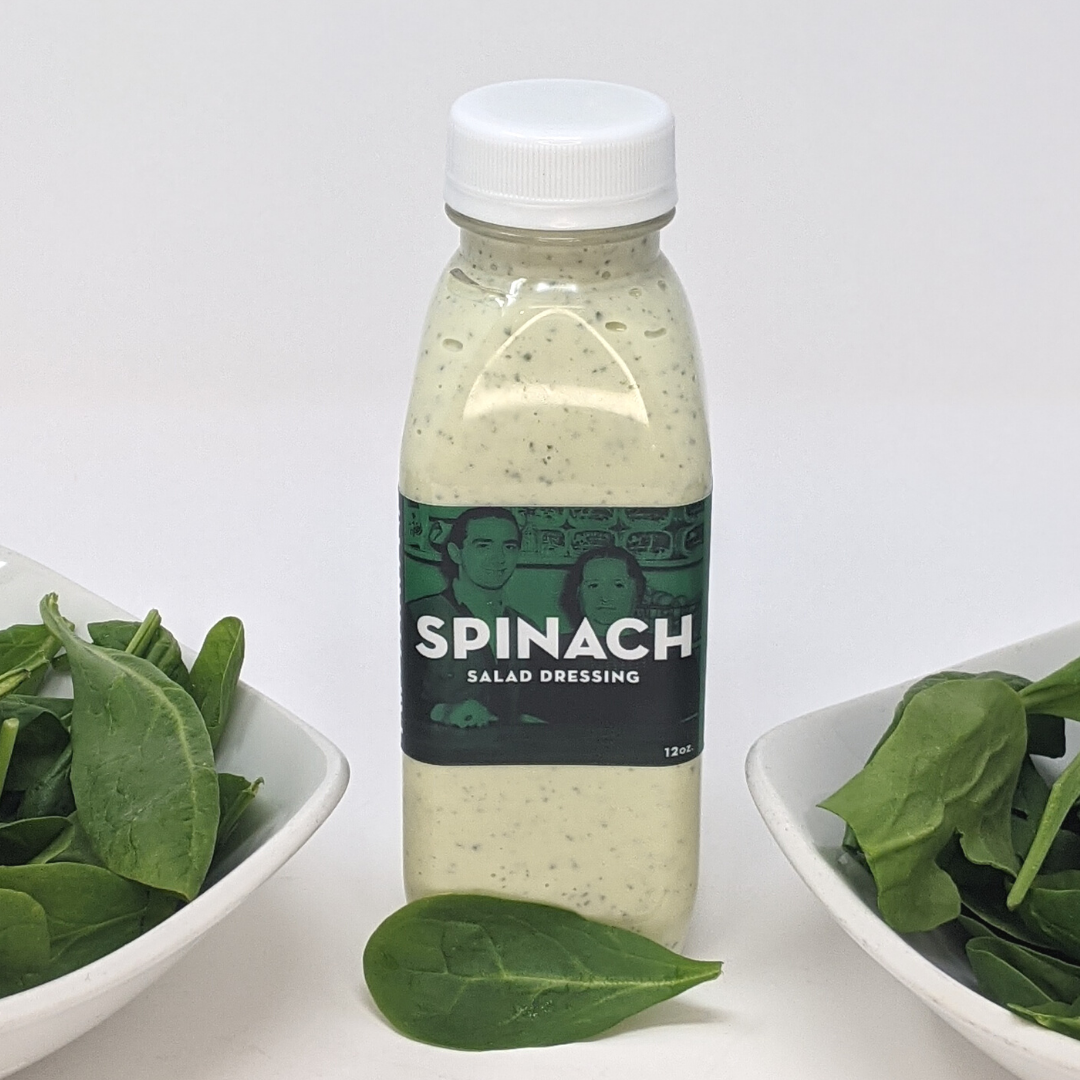 Bottle of Spinach Dressing
Our creamy and rich dressing made with fresh spinach. Enjoy on salads, as a dip with chips and veggies, or as a spread on a sandwich!
For next-day orders, the order must be placed before 12pm. For example, an order for Monday must be placed by Sunday at 12pm.