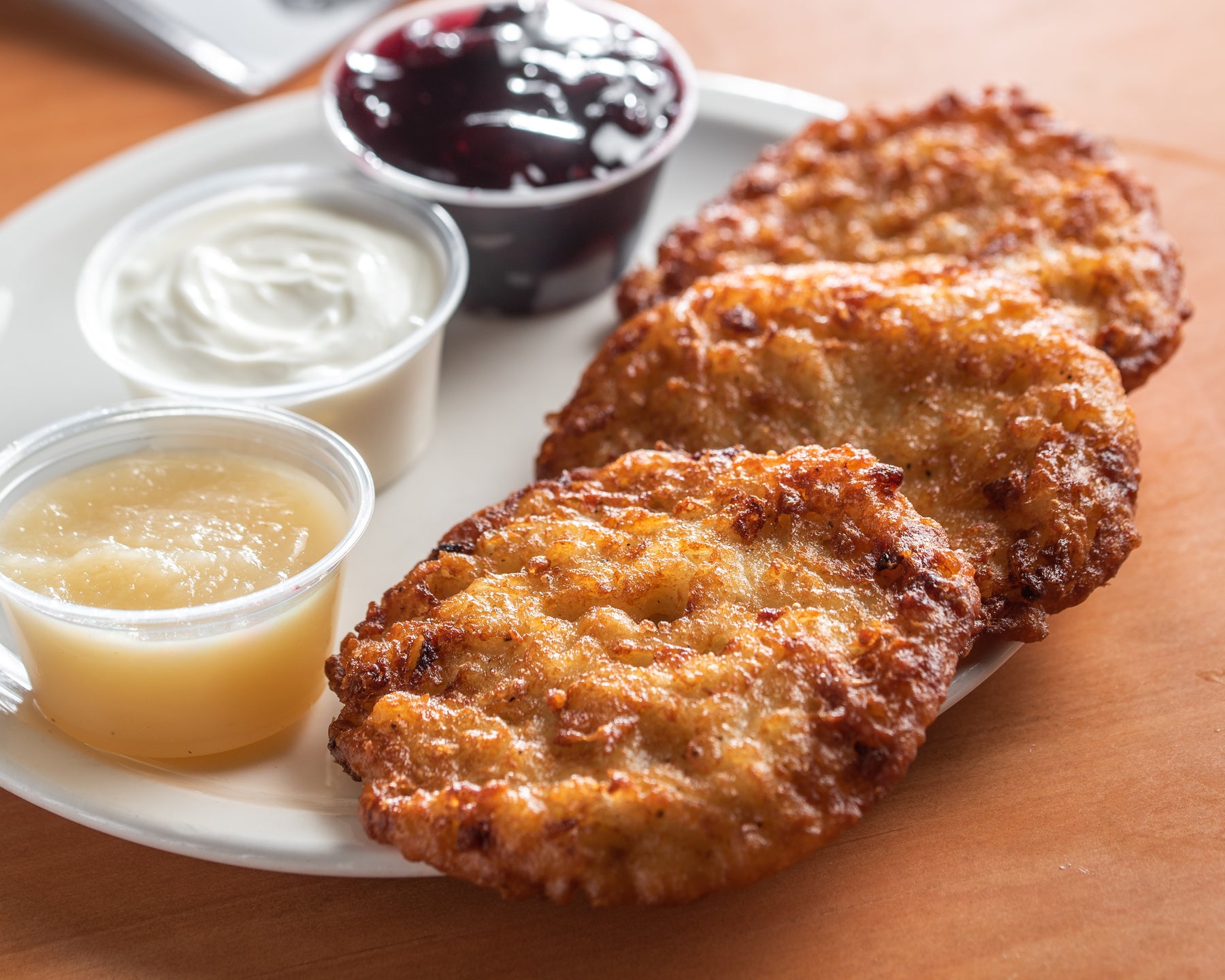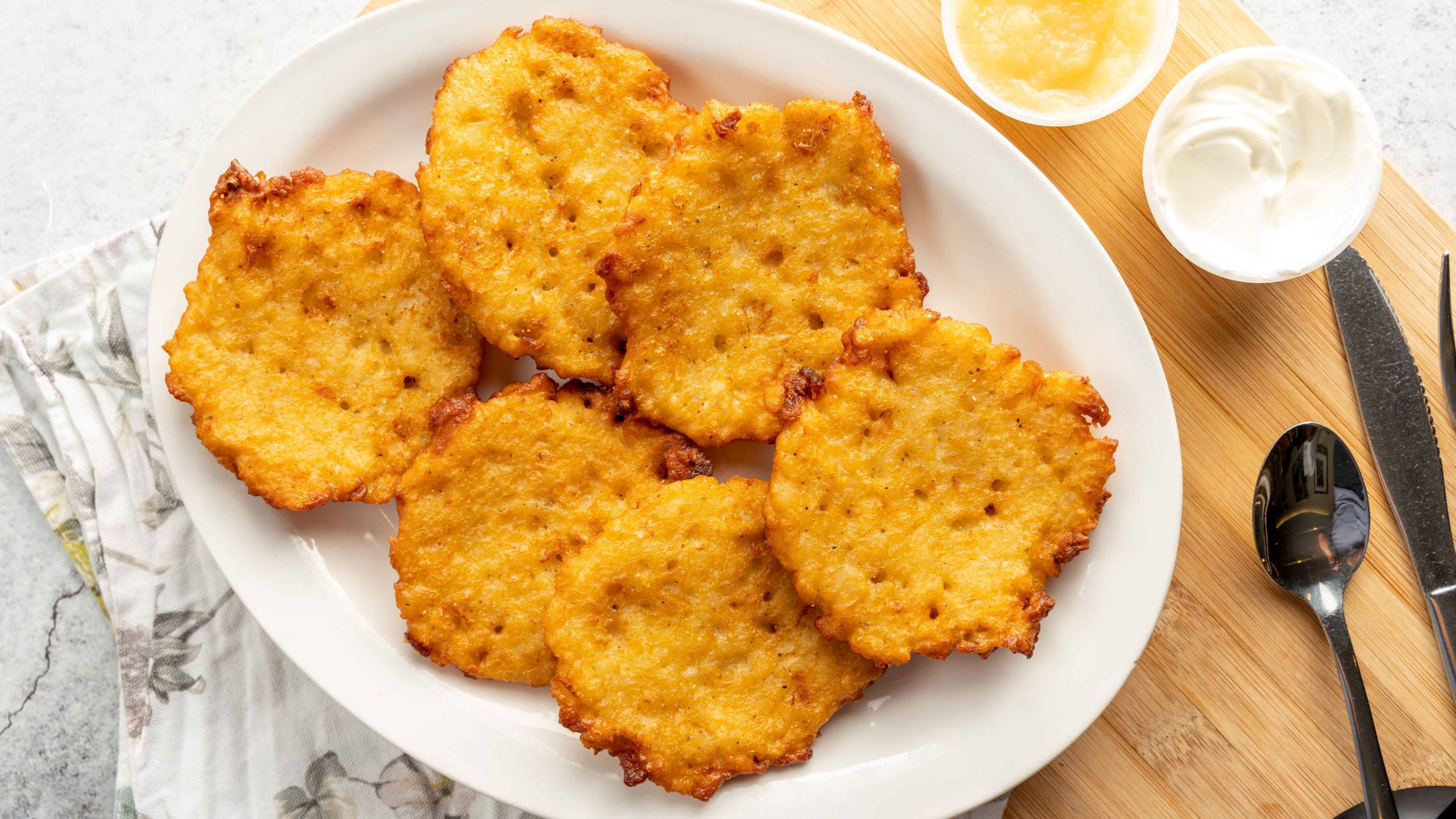 Latkes (full sized)
Quantity:
Latke Appetizer (3pcs)
Shredded potatoes, mixed with egg, flour, and spices, gently fried to golden perfection. Served with your choice of dipping/schmearing sauce. Each latke is about 3.5" in diameter (palm sized).
For next-day orders, the order must be placed before 12pm. For example, an order for Monday must be placed by Sunday at 12pm.